Friends
Glastonbury Yeast Scrapstore.
The Scrapstore is a group who make all kinds of things with all kinds of scrap. You can get scrap there to make your own stuff, or kids can stay and make stuff.
Sometimes I come and tell stories here. And we make something to do with the stories I told.
Andrew The Professor
Andrew Mowinski: Has kindly given us a number of the photos of us, we use on the site.
Add to event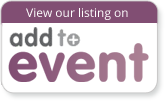 THese guys help to put together what you need for your parties. I am a member, you can see my account there above.