Other Projects
Seeker on the Narrow Road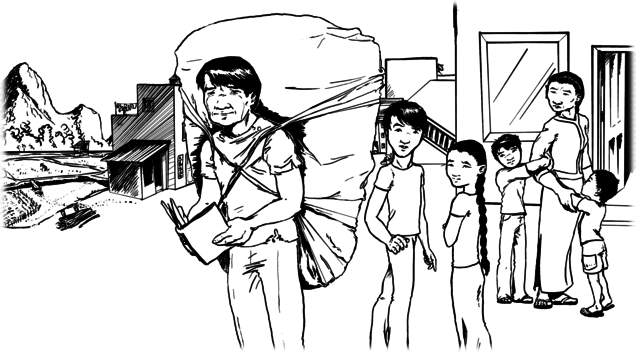 In 2013 Natasha was asked to put together a set of images for a translation project for Pilgrims Progress for SE Asia. The images took three months to complete. A number of friends in the UK and Canada asked to buy a copy of the book, however the work was not done in English so it would be hard to follow the story.
With permission Matthew created an adaptation of John Bunyons original Pilgrims Progress work to go alongside the images, so that we could make Natasha's work available to our English speaking friends.
This is now finished and available for Kindle here
Or click here for a preview
Enchanted Convoy
Possibly our most challenging project yet, and where I learned so much about how the web works. This is a board game, where each player has some specialised cards, and take it in turns to place and move them around, on the board.
Sadly, this game is not currently available in any form, though I do hope to revisit it one day, and fix out some of its problems.